Cold storage rental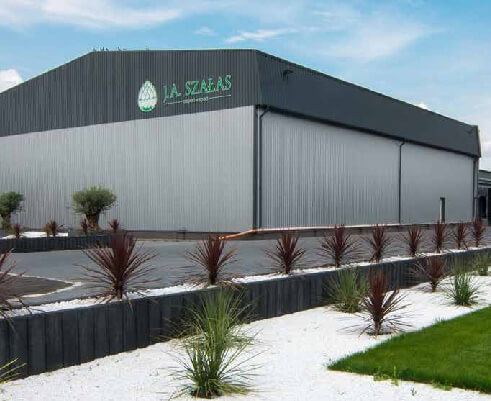 The warehouse consist of
Seven chambers with a total capacity of approx. 4 500 pallet slots (EPAL type pallets) for storing products requiring deep freezing conditions (down to -24°C)
A shock chamber with a storage capacity of 90 pallet places (EPAL type pallets) enables quick freezing of products (down to -37°C)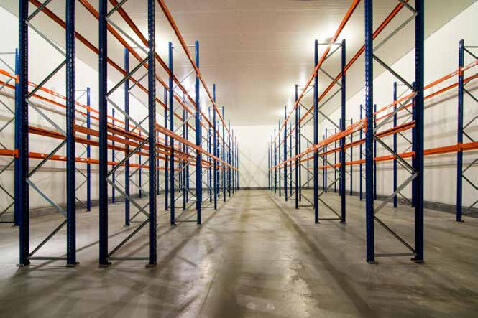 Warehouse description
Our Logistics Center has a convenient location. Situated in the heart of the fruit and vegetable region it offers excellent support for local business. The facility is adjacent to two strategic traffic routes, what makes it a perfect place to store goods for further transit.
The warehouse on offer is class A high-bay cold storage, built in accordance with the latest construction standards and using the state-of-the art solutions and modern equipment. This guarantees the safety of the entrusted goods, hygienic storage and order in the goods stored. The goods are stored in a drive-in racking system that is installed in the chambers. Such system allows easy access to each batch of goods.
We guarantee safe
and hygienic conditions
of storage of the entrusted
goods.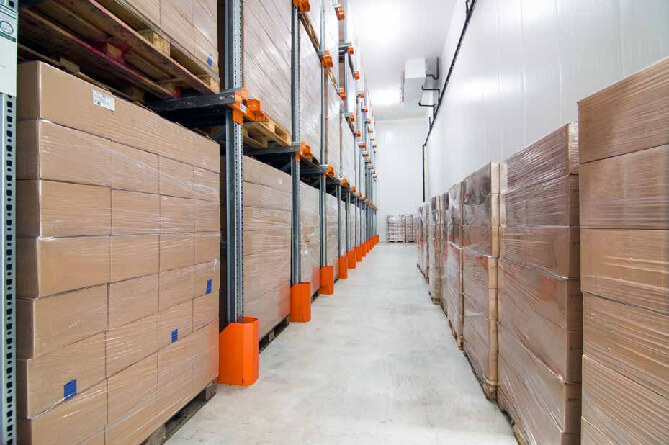 Rental conditions
WE OFFER
STORAGE OF CHILLED
AND DEEP FROZEN GOODS
COMPLETING THE LOTS AND
PREPARING THE GOODS FOR TRANSPORT
IN ADDITION
REPORTING STOCKS AND
MEASUREMENTS OF TEMPERATURES
IN THE RENTED CHAMBERS
We allow two kinds of rental: of an entire chamber (monthly billing) and of pallet slots (billing by pallet-days). The process of freezing and storing goods is strictly controlled. All storage chambers are equipped with 24/7 electronic temperature monitoring.
Furthermore, we periodically check the accuracy of temperature measurements and air humidity in individual chambers.
We are offering following sizes of chambers
(capacity for EPAL type pallets):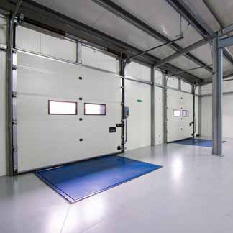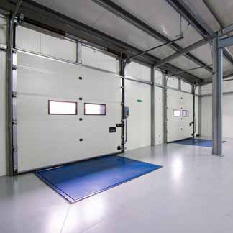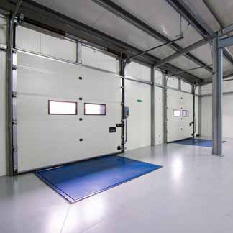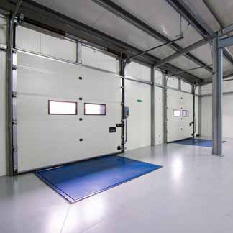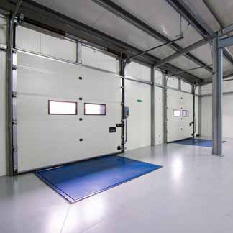 E
700
(without racking system)